Yu Jing Starter Pack - Yu Jing - Infinity
011003INF280393-0596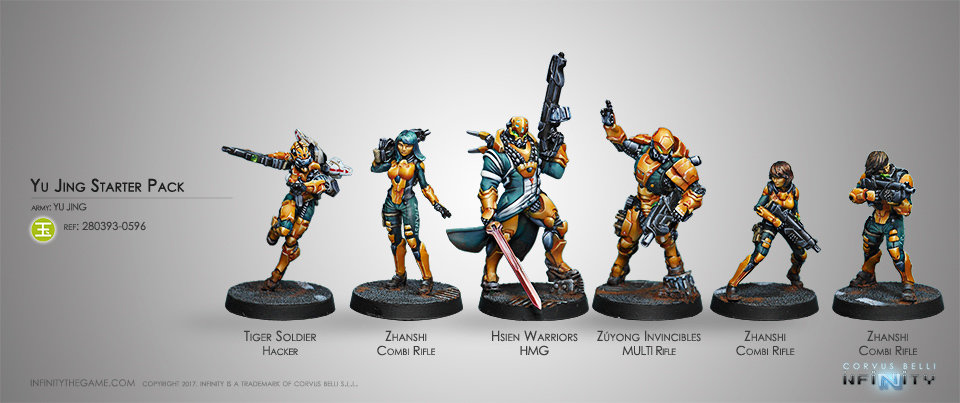 Material: Metall
Miniaturen: 6
3x ZHANSHI (Combi Rifle)
1x TIGER SOLDIER Hacker (Assault Hacking Device) (Combi Rifle + Light Flamethrower)
1x HSIEN (HMG)
1x ZÚYǑNG (MULTI Rifle)
Die Figuren werden unbemalt geliefert und müssen zusammengebaut werden.
Die deutschen Infinity-Schnellstart-Regeln findet ihr hier.
You can find the rulebook and Quick-Start-Rules in english here.
Infinity ist ein Science-Fiction-Skirmish-Tabletop des spanischen Herstellers Corvus Belli mit einem neuartigen Regelsystem, das quasi simultanes Spiel zulässt und exklusiv bei Ulisses auf Deutsch erscheint.
©2014 CORVUS BELLI S.L.L. All rights reserved.
Produkt-Typ:Miniaturen
Miniaturen:6
Lieferzeit:2-3 Tage