Dire Foes Mission Pack 1: Train Rescue - Mission Packs - Infinity
011003INF282002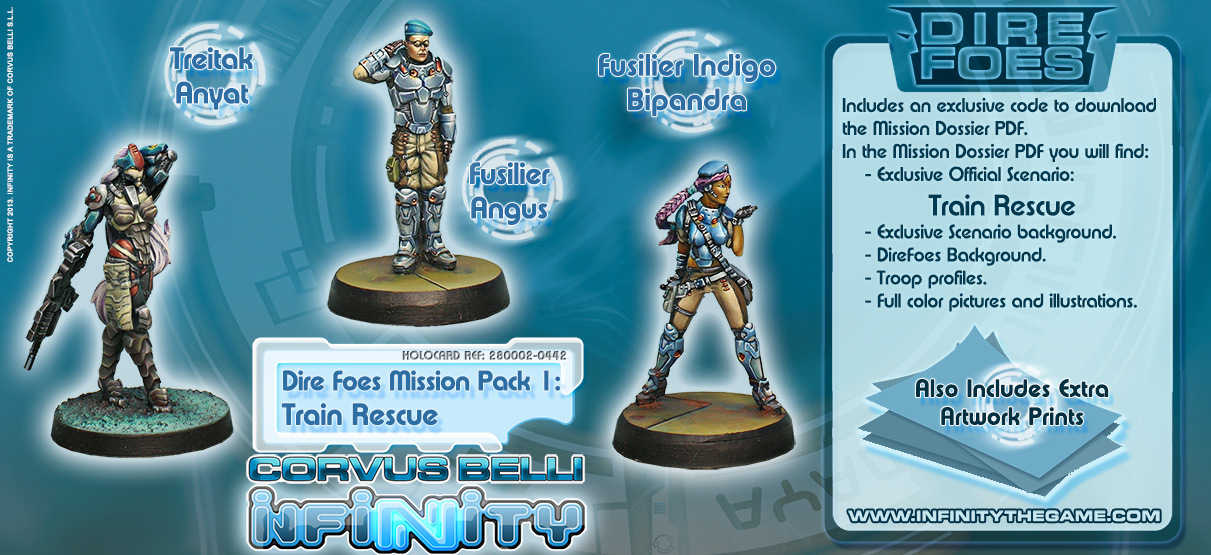 Material: Metall
Miniaturen: 3
Indigo Fusilier Bipandra
Treitak Anyat
Fusilier Angus
Angus did it again! Prisoner of the Yu Jing StateEmpire, two women will fight to rescue him, the Indigo Fusilier Bipandra spurred on by something more than loyalty, and the Treitak Anyat by the secrets Angus doesn't know he carries in his Cube. Find out what the fate of poor Angus will be with the "Train Rescue" mission and play this new scenario with its true protagonists!
Die Figuren werden unbemalt geliefert und müssen zusammengebaut werden.
Die deutschen Infinity-Schnellstart-Regeln findet ihr hier.
You can find the rulebook and Quick-Start-Rules in english here.
Infinity ist ein Science-Fiction-Skirmish-Tabletop des spanischen Herstellers Corvus Belli mit einem neuartigen Regelsystem, das quasi simultanes Spiel zulässt und exklusiv bei Ulisses auf Deutsch erscheint.
©2014 CORVUS BELLI S.L.L. All rights reserved.
Produkt-Typ:Miniaturen
Miniaturen:3
Lieferzeit:2-3 Tage