Warpaints Quickshade Washes Set - Army Painter Warpaints
030001WP8004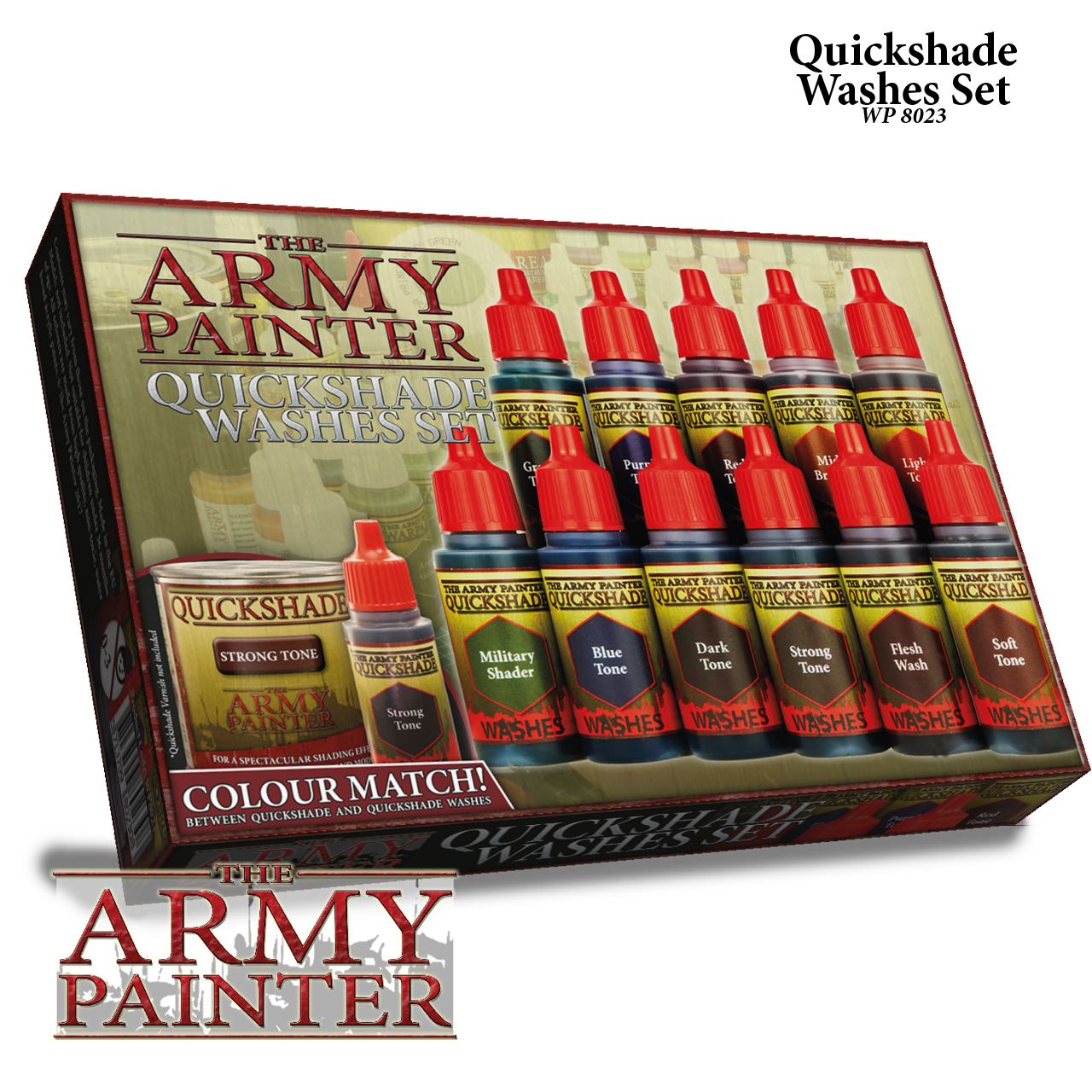 This set contains eleven Quickshade Washes. These Washes are probably the best in the hobby and will get you perfect shading every time plus the option of adding a colour tone to your miniatures. All Quickshade Washes (Bottles) are a 100% colour match to the corresponding Quickshade Varnish (Pots).

Army Painter Inks/Washes sind ideal für Schattierungen, um kleine Fehler auszubessern oder das ganze Modell einem Wash zu unterziehen.
Die farbigen Inks können direkt auf weisse Grundierungen angebracht werden, um die Miniatur in der entsprechenden Farbe einzufärben. Oder über eine farbige Grundierung, um zu Schattieren. Einfärben und Schattieren in einem Durchgang.

Produkt: Acrylfarbe, Ink, Wash
Army Painter Farbe Warpaints: Warpaints Quickshade Ink Set
Inhalt: je 18 ml
Produkt-Typ:Acrylfarben
Lieferzeit:2-3 Tage