WH40K: KILL TEAM STARTER SET (ENGLISH) - Games Workshop
60010699012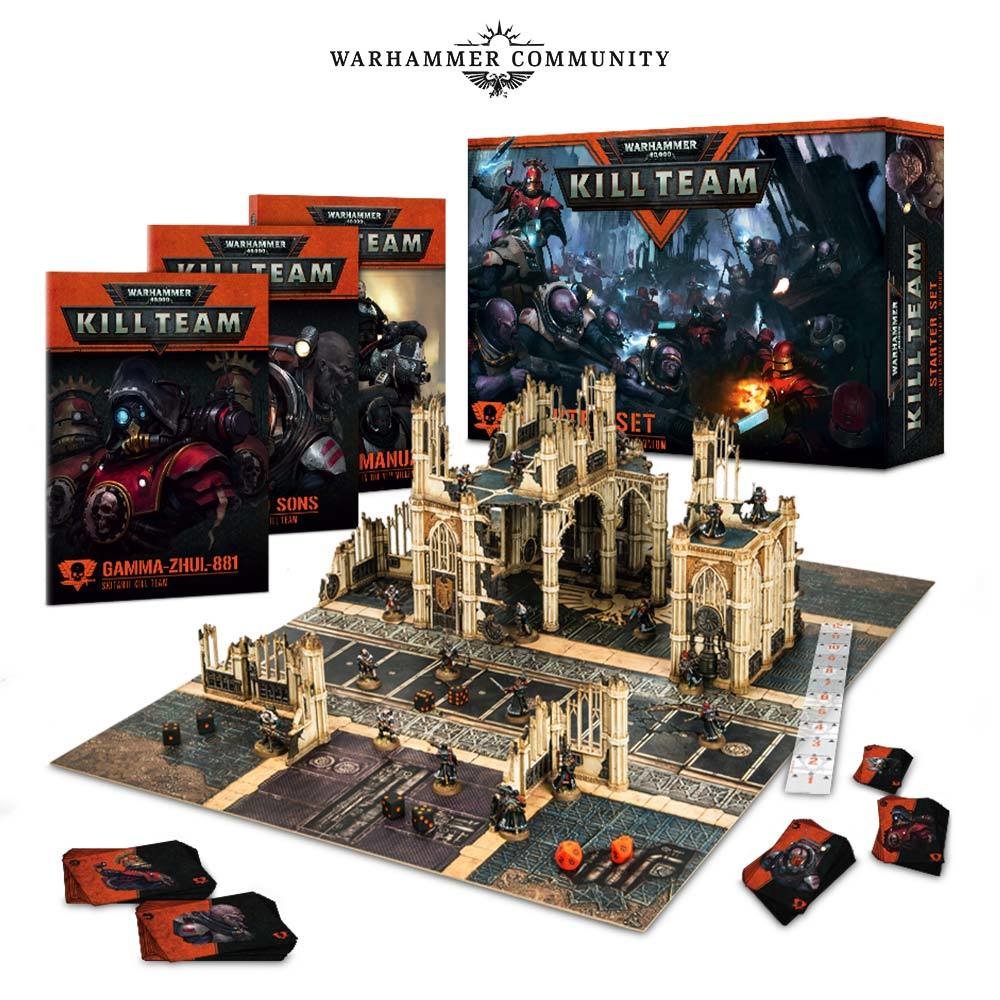 Wird auf Anfrage bestellt: 10-15 Tage Lieferzeit.

Games of Kill Team are based around small but powerful squads of warriors rather than huge armies. Every single model commanded is vitally important to your strategy, and will develop its own personality, history and abilities with each game you play. In this box set, you'll find everything you need to play games of Kill Team – from the comprehensive rulebook that covers Open, Narrative and Matched play games (and campaigns!), 2 complete 10-man plastic Kill Teams from the Adeptus Mechanicus and Genestealer Cults factions, a huge set of Imperial Ruins scenery and a gameboard to play on. Included:

© Copyright Games Workshop Limited 2016. GW, Games Workshop, Citadel, White Dwarf, Space Marine, 40K, Warhammer, Warhammer 40,000, the 'Aquila' Double-headed Eagle logo, Warhammer Age of Sigmar, Battletome, Stormcast Eternals, and all associated logos, illustrations, images, names, creatures, races, vehicles, locations, weapons, characters, and the distinctive likenesses thereof, are either ® or ™, and/or © Games Workshop Limited, variably registered around the world. All Rights Reserved.
Sprache:English
Hersteller:
Games Workshop
Lieferzeit:10-15 Tage