WH40K: KILL TEAM STARTER SET (Deutsch) - Games Workshop
04010699012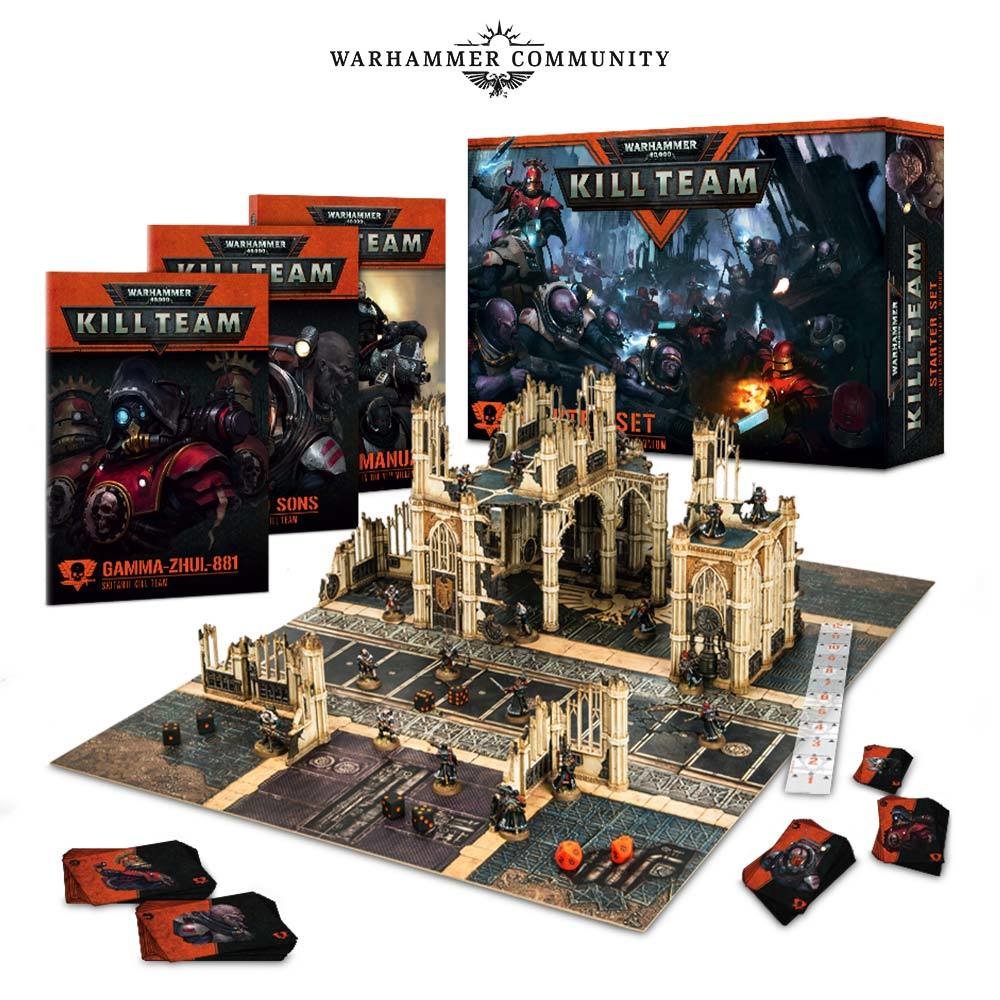 Wird nachproduziert: Nachlieferung unbekannt.

Partien von Kill Team drehen sich um kleine, aber mächtige Einheiten aus Kriegern statt um gewaltige Armeen. Jedes einzelne Modell, welches du in den Kampf führst, ist ungeheuer wichtig für deine Strategie und wird schnell seine eigene Persönlichkeit entwickeln und mit jedem Spiel seine Geschichte und seine Fähigkeiten weiter ausbauen. In diesem Spielset findest du alles zum Spielen von Kill Team – vom umfassenden Regelwerk, welches das freie, erzählerische und ausgewogene Spiel (und Kampagnen!) abdeckt über zwei vollständige zehnköpfige Kill Teams aus Kunststoff aus den Reihen des Adeptus Mechanicus und der Genestealer Cults bis hin zu einem großen Set imperialer Ruinen und einem Spielplan. Inhalt:
© Copyright Games Workshop Limited 2016. GW, Games Workshop, Citadel, White Dwarf, Space Marine, 40K, Warhammer, Warhammer 40,000, the 'Aquila' Double-headed Eagle logo, Warhammer Age of Sigmar, Battletome, Stormcast Eternals, and all associated logos, illustrations, images, names, creatures, races, vehicles, locations, weapons, characters, and the distinctive likenesses thereof, are either ® or ™, and/or © Games Workshop Limited, variably registered around the world. All Rights Reserved.
Sprache:Deutsch
Hersteller:
Games Workshop
Lieferzeit:Nachlieferung geplant. Liefertermin unbekannt.