Vallejo/Warpaint Mega Paint Rack 50 - Farbregal - TTCombat
MPRVAL50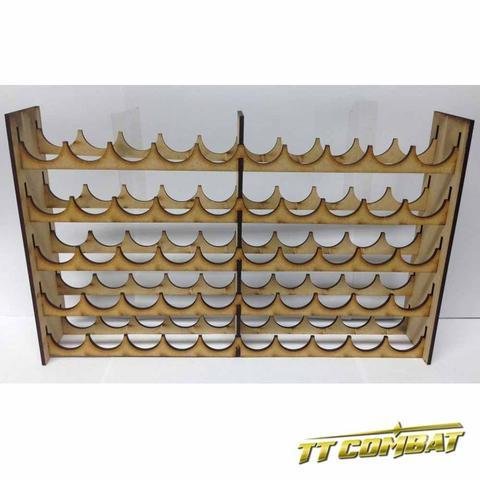 Farben, Pinsel und Zubehör nur zu Demonstrationszwecken, nicht im Lieferumfang enthalten!

Storage for 50 pots of Vallejo/Warpaint paint. Rack is supplied unpainted and will require assembly. We advise using PVA glue for the best results.
Approx. measurements: Width: 33cm, Height: 20cm and Depth: 6cm
Any paints, brushes and tools are for illustration only.
© 2015 TTCombat
Produkt-Typ:Scenics
Lieferzeit:2-3 Tage