Teutonic Infantry (24 infantry plastic figures) - Deus Vult - Fireforge Games
FFG005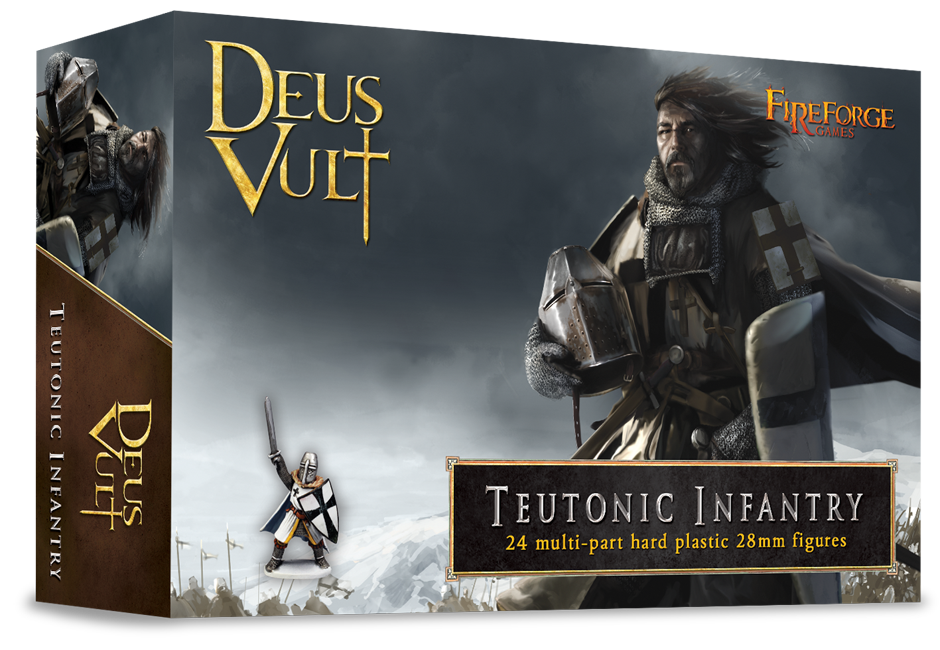 Anzahl: 24
Material: Plastik
This box enables you to build up to 24 Teutonic Infantry soldiers in heavy armour of the 12th-13th century. Several weapon options like spears, swords, axes, maces and crossbows are included. You'll be able to build up to 12 Crossbowmen and/or up to 12 Dismounted Teutonic Knights and/or up to 24 Teutonic Sergeants figures. Figures are supplied unpainted and require some assembly.
The box contains enough plastic bases for Deus Vult gaming system:
Die Figuren werden unbemalt geliefert und müssen zusammengebaut werden.
©Fireforge Games
Hersteller:
Fireforge Games
Produkt-Typ:Miniaturen
Miniaturen:24
Lieferzeit:2-3 Tage