Scandinavian Infantry - Deus Vult - Fireforge Games
FFG012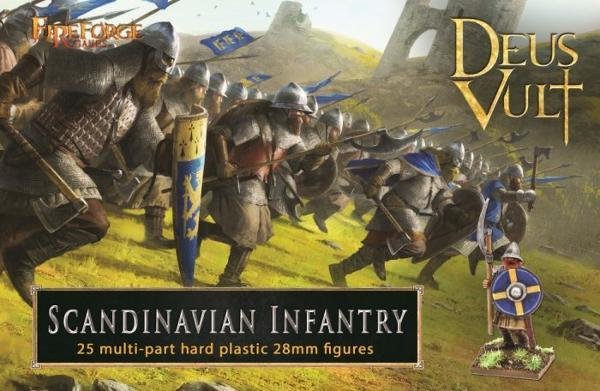 Material: Plastik
Das Set enthält 25 Modelle aus Plastik im 28mm Maßstab.
Hersteller: Fire Forge Games
Die Modelle werden unbemalt geliefert.


Hersteller Beschreibung:
Description
This box enables you to build up to 25 Post-Viking Scandinavian Infantry soldiers in heavy armour. You'll be able to build up to 10 Bowmen, and/or up to 10 armed with two-handed axe, and/or up to 5 armed with sword, and/or up to 5 armed with mace, and/or up to 24 armed with Spear.
Figures are supplied unpainted and require some assembly. 28mm sized.
The box contains plastic bases for Deus Vult gaming system:
Hersteller:
Fireforge Games
Produkt-Typ:Miniaturen
Miniaturen:25
Lieferzeit:2-3 Tage