Minifigures Display - ADC
BF08704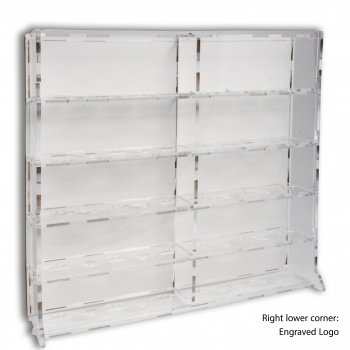 A decorative acrylic minifigures display with 5 layers divided into 10 compartments. The display comes with a front cover and can be assembled totally without glue


- Can keep up to 50 minifigures (works perfectly with LEGO® minifigures)

- Handy, removable snap-on bases keep figures in fixed position

- Without snap-on bases the display can be used for anything like dice, miniatures, stones or any other item.
Please also see attachment photos.

Overall size: 29cm x 31,5cm x 6cm

Single Shelf Size: 15cm x 5,5cm x 4,4cm
Front cover shows engraved Blackfire Logo at bottom right side.
LEGO® is a trademark of the LEGO Group.
Produkt-Typ:Scenics
Lieferzeit:2-3 Tage