Military Shader Ink Wash - Army Painter Warpaints
WP1471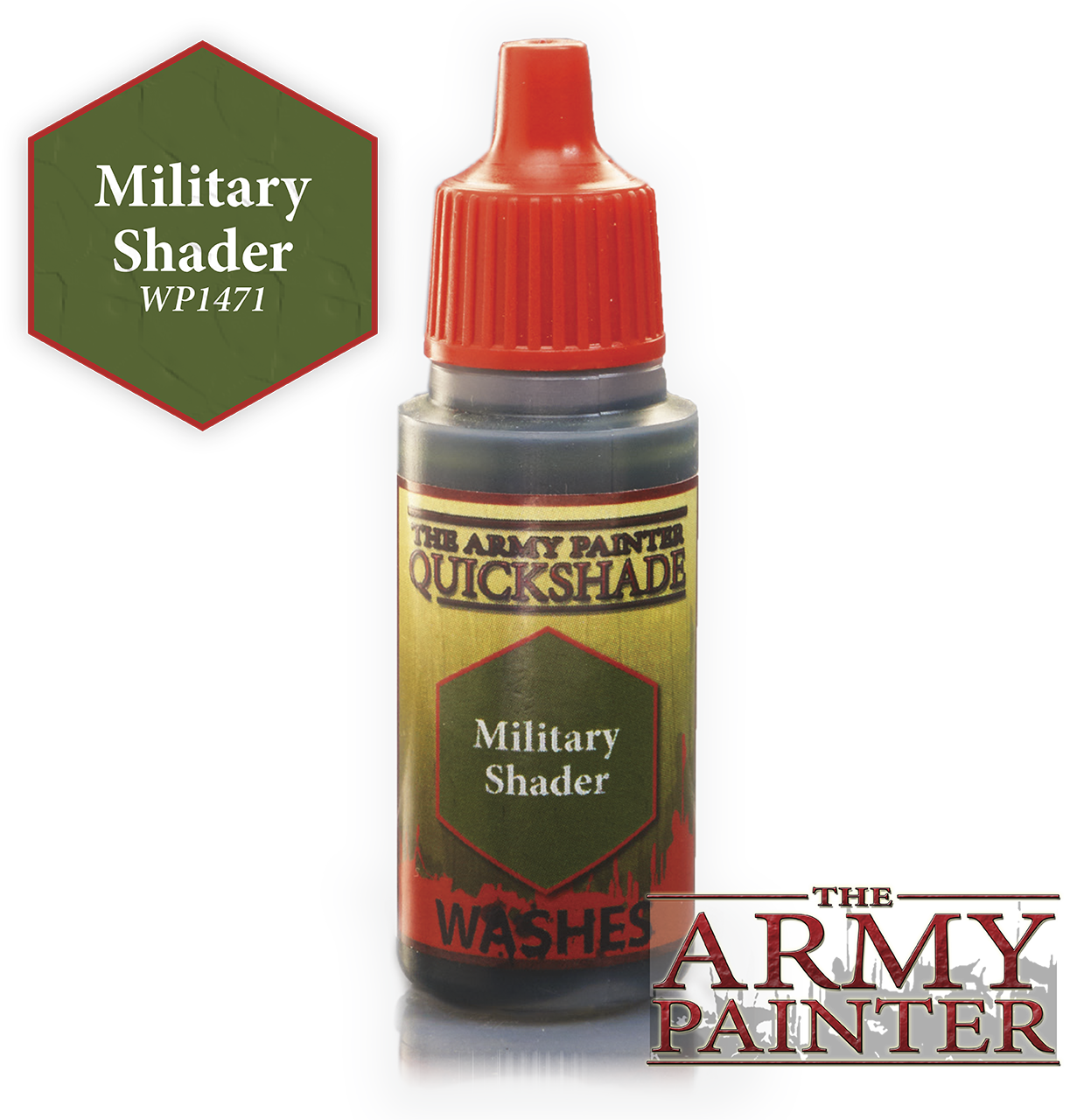 The Quickshade washes share the same type of extra heavy pigment which makes them formidable for adding shading and colourful effects to a miniature. There are 11 different toned washes in the Warpaints range.
Army Painter Inks/Washes sind ideal für Schattierungen, um kleine Fehler auszubessern oder das ganze Modell einem Wash zu unterziehen.
Die farbigen Inks können direkt auf weisse Grundierungen angebracht werden, um die Miniatur in der entsprechenden Farbe einzufärben. Oder über eine farbige Grundierung, um zu Schattieren. Einfärben und Schattieren in einem Durchgang.

Produkt: Acrylfarbe, Ink, Wash
Army Painter Farbe Warpaints: Purple Tone Ink

Inhalt: 18 ml
Stück: 1 Fläschchen
---
Army Painter Warpaints Acrylfarben binhalten viele Pigmente und weisen darum eine hohe Deckkraft auf. Es empfiehlt sich, die Farben vor dem Benutzen kräftig zu schütteln. Die Warpaints stimmen farblich mit den Grundierungssprays überein, sofern sie den gleichen Namen tragen.
Army Painter hat folgende Produkte im Sortiment:
29 Acrylfarben
5 Metallische Farben
7 Quickshade Inks
1 Anti-Shine matt varnish (anti-glanz Mattlack)
2 Grundierungssprays (Matt Black, Matt White)
1 anti-glanz Matt-Lack-Spray
21 Farb-Sprays
div. Pinsel, Leim, Bastelmaterial
Produkt-Typ:Acrylfarben
Lieferzeit:2-3 Tage