Mercenaries MKII Kartenset (e) - Fraktionsdeck 2010 - Warmachine - Privateer Press
011002PIP91050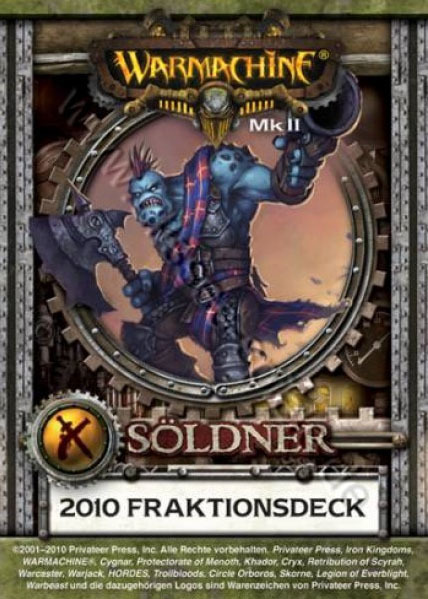 Arm yourself for the next stage in steam-powered miniatures combat with the WARMACHINE Mk II Mercenaries Deck. This deck contains 90 full-color, redesigned stat cards for every Mercenaries model released before January 1, 2010. For use in WARMACHINE Mk II.
Das exklusiv bei Ulisses Spiele auf Deutsch erscheinende 30-mm-Tabletop Warmachine ist ein schnelles, hartes Miniaturenspiel in einer ungewöhnlichen Fantasywelt zwischen urwüchsiger Natur und Industrialisierung, zwischen Dampfkraft und Magie.
© 2012, Ulisses Spiele, all Rights reserved. / 2010 Privateer Press, All Rights Reserved.
Sprache:English
Hersteller:
Privateer Press
Produkt-Typ:Kartendeck
Lieferzeit:2-3 Tage