KILL TEAM CARRY CASE Tasche- Warhammer 40K - Games Workshop
99230699002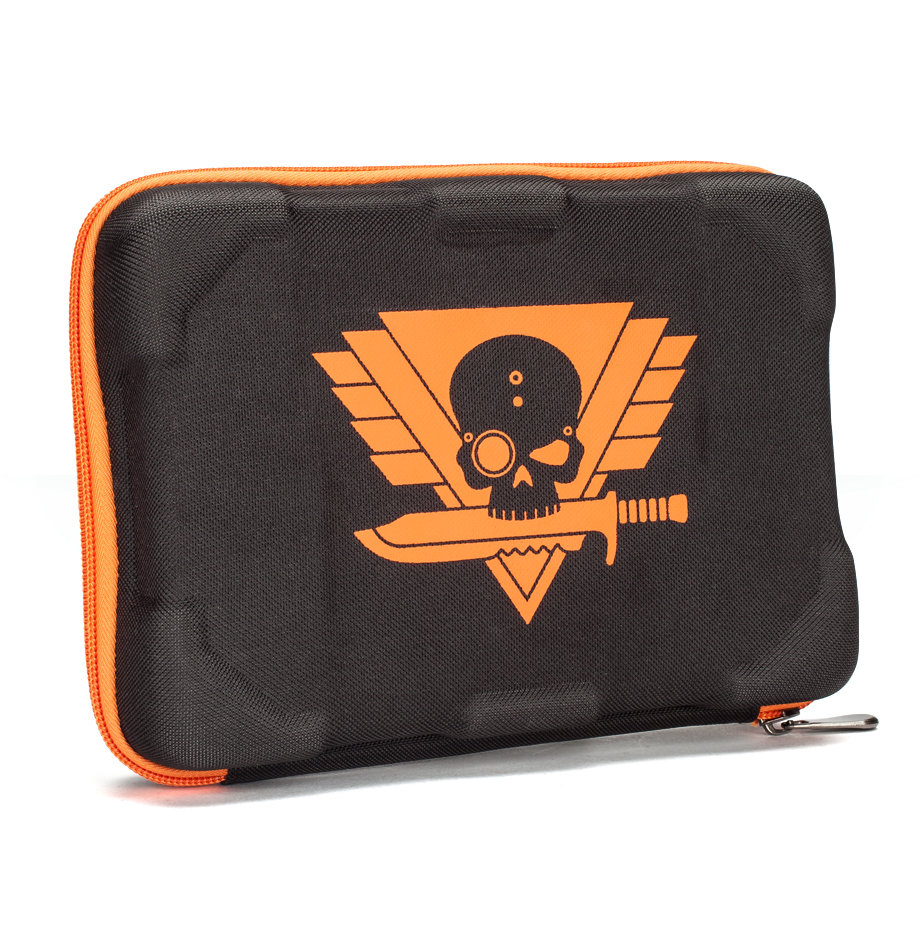 Diese Tragetasche aus elastischem Schaumstoff ist perfekt zum Transport deines Kill Teams auf dem Weg zu oder von Spielen geeignet. Sie besteht aus elastischem Schaumstoff – stabil genug, um deine Modelle davor zu schützen, zerquetscht zu werden, und flexibel genug, um Schutz vor Sturzschäden zu bieten. Sie ist kleiner als der Citadel Gefechtskoffer und bietet trotzdem Platz für 20 Modelle, selbst größere Miniaturen wie Ogryns, mit derselben Schaumstoffeinlage im Inneren zu ihrem Schutz. Statt einer Klammer wird die Kill-Team-Tragetasche mit einem Reißverschluss geschlossen, der um die gesamte Oberseite verläuft. Unter den Schaumstoffeinlagen bietet sie sogar Platz für deine Kill-Team-Datenblätter!
Die Tragetasche ist schwarz und zeigt das Kill-Team-Logo in orange.
© Copyright Games Workshop Limited 2016. GW, Games Workshop, Citadel, White Dwarf, Space Marine, 40K, Warhammer, Warhammer 40,000, the 'Aquila' Double-headed Eagle logo, Warhammer Age of Sigmar, Battletome, Stormcast Eternals, and all associated logos, illustrations, images, names, creatures, races, vehicles, locations, weapons, characters, and the distinctive likenesses thereof, are either ® or ™, and/or © Games Workshop Limited, variably registered around the world. All Rights Reserved.
Sprache:Deutsch
Hersteller:
Games Workshop
Lieferzeit:2-3 Tage