Dreadball Season 5 Regelheft (e)
001002MGDBM110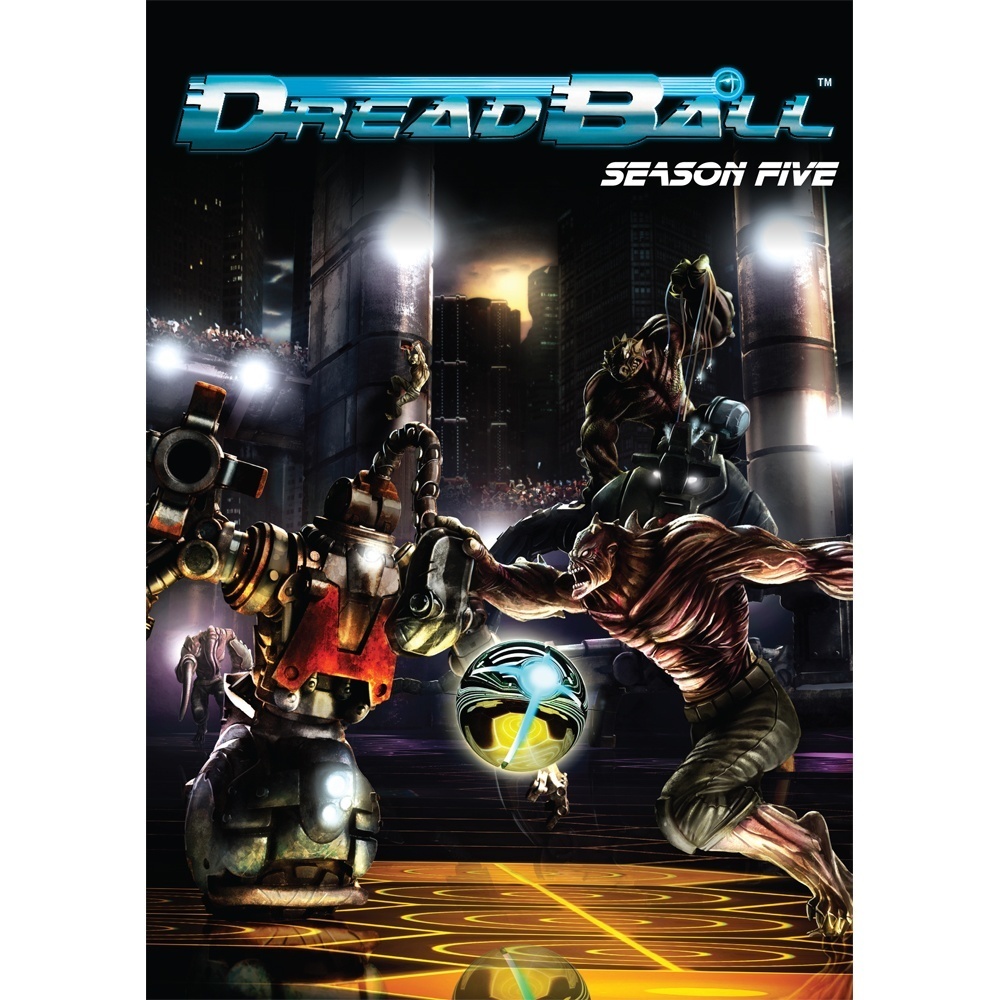 Produkt-Typ: Regelheft Erweiterung
Sprache: Englisch
Dreadball Season 5
New teams, new rules and a whole lot of fresh havoc can only mean one thing – it's new season time for the Galaxy's Greatest Sport™. The regs get relaxed for the first time ever to allow modified organics, tailor made robots and even experimental limb grafts in the ongoing search for the perfect DreadBall player. Exhibition Matches allow coaches to go wild, drafting in players of any shape, size or species for one off matches where anything goes. Think you could create the perfect combination of Guards, Jacks and Striers? Now's the time to prove it. Free Agents arrive to lend their arms, tentacles and teeth to the highest bidder. New teams bring the Xtreme edge – or do they? And of course, new MVP's arrive to tip the balance for whichever team can afford them.
Tear up the rules you think you knew – this is a whole new ball game.
This expansion features rules for customising your own players with cybernetic and biological engineering, adds a host of new abilities and MVPs, and gives your DreadBall games a touch of the Xtreme. It also introduces four new teams – the Convicts, the Kalyshi, the Kovossian Mutants and the Mechanites.
Das Dreadball Regelbuch wird benötigt um diese Erweiterung zu spielen.
48 Page A4 Full Colour Rulebook
Stats and background for four new teams – the Convicts, Kalyshi, Mechanites and Mutants.
Stats and background for 4 famous MVPs
Rules for enhancing your players
© Mantic Entertainment Ltd. 2013 All rights reserved
Sprache:English
Produkt-Typ:Erweiterung
Lieferzeit:2-3 Tage