Dreadball Season 4 Regelheft (e)
001002MGDBM100-1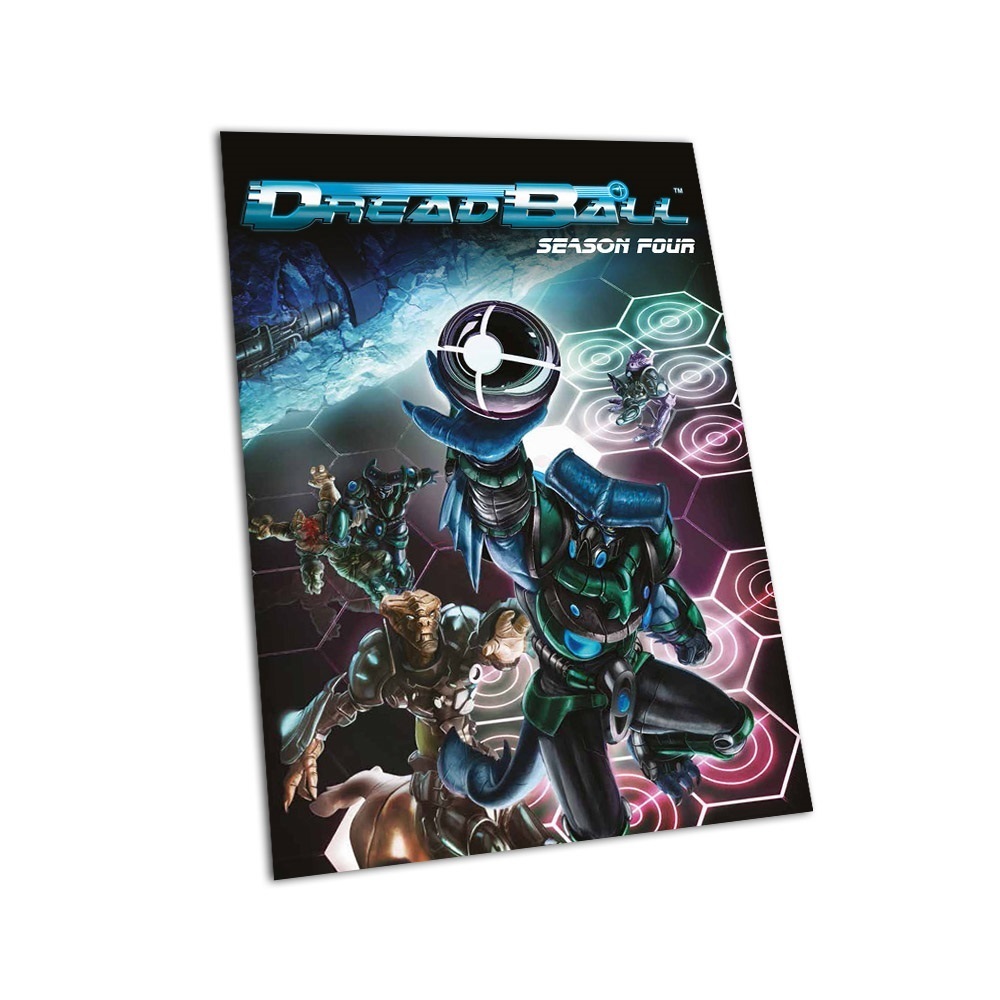 Produkt-Typ: Regelheft Erweiterung
Sprache: Englisch
DREADBALL – Season 4 Erweiterung
Neue Teams, neue Regeln und neue Miniaturen.DreadBall Season 4 kann beginnen.
Wie kann man DreadBall ultimative überschreiten? Das war die Frage, die vor der neuen Saison der DreadBall-Regeldesigner stand, und es stellte sich heraus, dass es nicht nur eine Antwort gibt. Neue Teams, neue MVPs, neue Trainer und eine ganze Reihe neuer Regeln bedeuten, dass dies nicht nur ein Update ist - es ist eine neue Ära für das größte Sportereignis in der Galaxie! Die Botschaft an alle Spieler in der Liga ist klar - spielt großartig oder geht nach Hause. Ultimative war ein Warm-up. Dies ist das wichtigste Spiel!
Es gibt neue Regeln für Cheerleader und Fans, ein neues Erfolgssystem, um Ihre Spieler noch einen Schritt weiter zu drücken, und eine Vielzahl von neuen Fähigkeiten und MVPs, um Ihre Spiele hinzuzufügen. Es werden auch vier neue Teams vorgestellt - die Sphyr die Rebs, der Hobgoblins und der Brokkrs. Eine Kopie des Haupt DreadBall Regelwerk ist erforderlich, um den Inhalt dieser Erweiterung zu verwenden.
The message to every player in the league is clear – go big or go home!
48 Page A4 Full Colour Rulebook
Stats and background for four new teams – the Sphyr, the Rebs, the Hobgoblins and the Brokkrs.
Stats and background for 7 famous MVPs
Expanded rules for Fans, Coaches and Cheerleaders
A new achievement system to push your players a step further
A host of new abilities to add to your games.
© Mantic Entertainment Ltd. 2013 All rights reserved
Sprache:English
Produkt-Typ:Erweiterung
Lieferzeit:2-3 Tage