Dreadball - Ultimate (e)
001002MGDBM06-1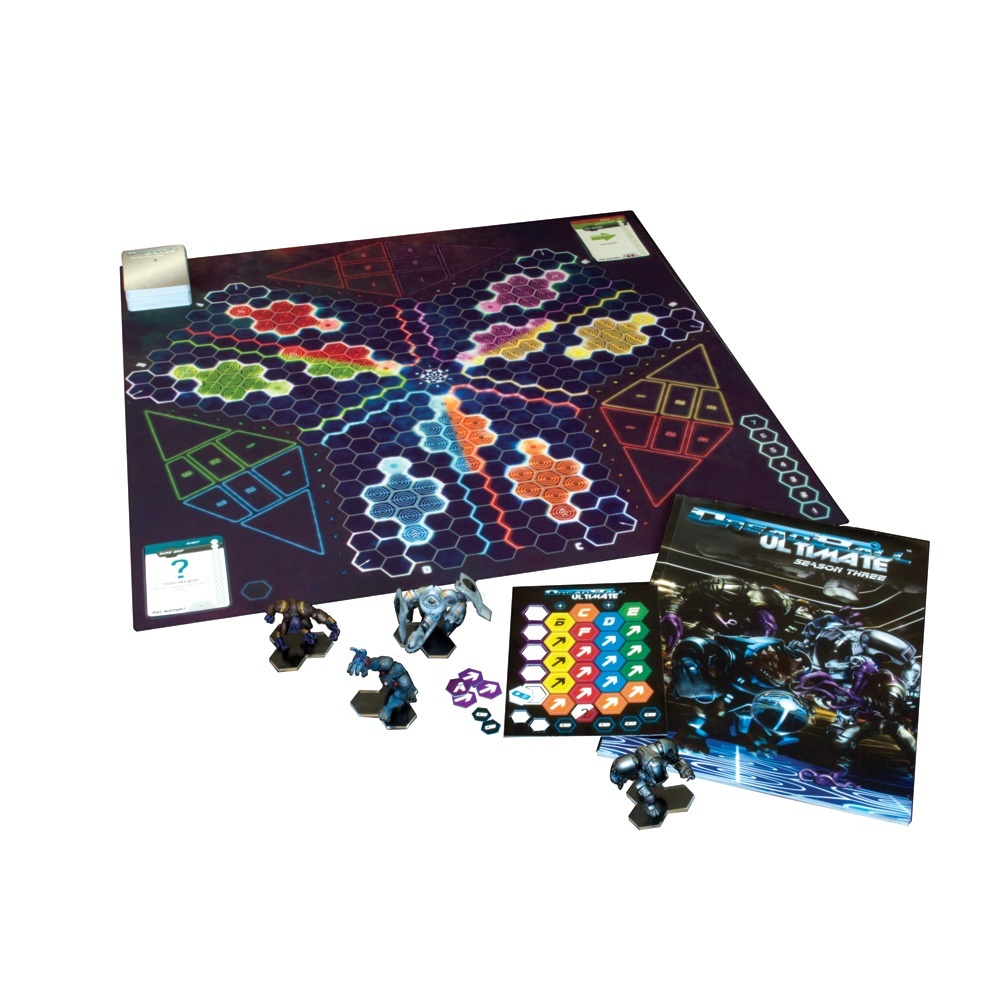 Anzahl Miniaturen: 4
Produkt-Typ: Brettspiel Erweiterung (Season 1 und Season 2 Regelbücher werden zum Spielen benötigt)
Sprache: English
2 Bälle sind im Spiel, 3-6 Teams stehen auf dem Platz. Das perfekte Bier-und-Brezel-Spiel.

You've played DreadBall, now take your games to the max with DreadBall Ultimate and an all-new way of playing!
With 2 balls flying around the arena, the madness never ends as 3-6 teams take to the pitch to play ball and defeat their opposition! The perfect beer-and-pretzels game or the ultimate end-of-season match, DreadBall Ultimate is a fun, frantic and ultimately hilarious new way of playing everyone's favourite sports game.
This mega-value-for-money boxset contains four DreadBall Giants and all the extras you need to turn your regular DreadBall set into DreadBall Ultimate, including the DreadBall Season 3 Rulebook, DreadBall Ultimate Card Deck, Counter Sheet and the DreadBall Ultimate Arena, made of a high-wearing, non-slip rubber material.
Die Miniaturen sind unbemalt, werden in mehreren Teilen geliefert und müssen zusammengebaut werden. Die Figuren sind kein Spielzeug.
DreadBall contains:
1 x Ultimate Arena
1 x Season 3 Rulebook
1 x 54 card Ultimate Deck
34 x Ultimate Counters
1 x Plastic Alpha Simian Giant MVP
1 x Plastic Barricade Giant MVP
1 x Plastic Big Mech MVP
1 x Plastic Nameless Spawn
4 x Clear Plastic Tri-Hex Bases
Mantic Points
© Mantic Entertainment Ltd. 2013 All rights reserved
Sprache:English
Produkt-Typ:Erweiterung
Miniaturen:4
Lieferzeit:2-3 Tage