Byzantine Auxiliaries (25) - Deus Vult - Fireforge Games
FFG016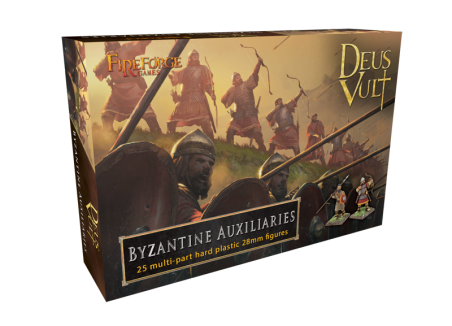 This box enables you to build 25 Byzantine Auxiliaries. You'll be able to assemble 10 armoured archers and up to 5 Slingers, up to 10 ligth archers and up to 10 javelinman.
Figures are supplied unpainted and require a little assembly.
The box contains plastic bases:
20mm x 20mm = 25 bases
Die Figuren werden unbemalt geliefert und müssen zusammengebaut werden.
©Fireforge Games
Hersteller:
Fireforge Games
Produkt-Typ:Miniaturen
Miniaturen:25
Lieferzeit:2-3 Tage